When you consider investing money in advertising in China, it is important to know where brands and digital marketing agencies are spending money. It will give you information on what the digital marketing industry is considering to be the "hot" platforms that deserve the most spending.

So, in this article we will review which Chinese digital platforms are getting the most attention and spending from marketers.

Which platforms are hot and get the most attention ?
How does it reflect Chinese consumers behaviors online ?
Which digital marketing strategy you should adopt for advertising in China ?
Digital Marketing Spending in China: The Trends
Before diving into the details, let's have a look at the overall digital advertising spending in China.

In 2019, digital advertising spendings value will grow over 90 billions of USD with a growth rate of 18%. Today, digital represents almost 70% of the total media spendings in China.

Even if the market speed of growth will decrease in the coming years, we can see the large domination of digital marketing over traditional media in China.

E-commerce in China - A key focus of digital advertising spending.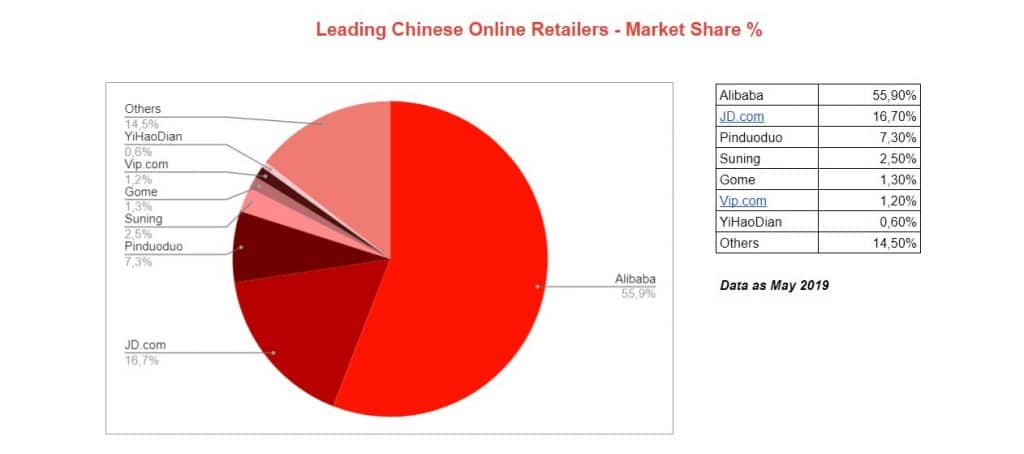 Today, promotion and media buying in China are directed more and more to e-commerce platforms. The focus on e-commerce is a lasting trend in term of digital marketing. Over the last years, brands have been focusing their marketing spending on e-commerce platforms to impact online sales directly and efficiently.

As a matter of fact, Alibaba has seen its market share of digital spending growing over the last five years from 21% in 2015 to 29% in 2019. Today, Alibaba is generating 50 RMB by quarter for each daily active user.

Discover the best e-commerce to sale your product in China

Digital marketing video platforms on the rise - Douyin, Kuaishou and Bilibili
Short video platforms have captured more and more time from Chinese internet users.

As so, Douyin (also known as TikTok outside of China) is on the rise and is attracting more and more money from digital marketing agencies.

In fact, Bytedance, the owner of Douyin and the news related platform Toutiao, is now the second largest ads platform in China with 18% of the Digital Spending. It quickly rose from only 2% back in 2016.

The popularity of video platforms among advertisers is directly related to the time spent by internet users. Everyday, Douyin users spend 88 minutes on the APP. With 83 minutes, Bilibili is not far behind and even beats the time spent on WeChat (82 minutes).

Chinese Social Media marketing: still an easy way to reach massive audiences
While Tencent (WeChat owner) has seen a slight decrease of 1% of its market share, Sina Weibo remains stable.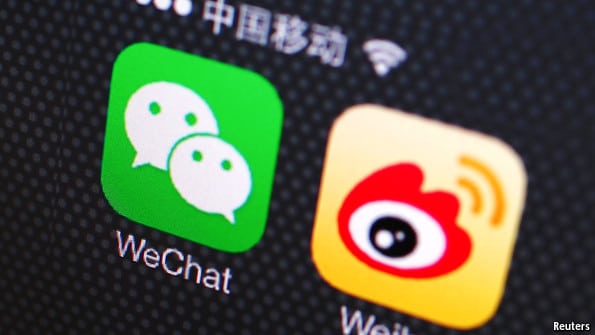 Most marketers consider those two platforms to be mature now and will maintain their level of spending as social media allow them to reach very easily massive audiences.

With 765 millions of daily users (DAU) for WeChat and 188 millions DAU for Sina Weibo, both platforms are still very performant to reach audiences from multiple demographics and profiles very easily. Also, the cost of digital advertising can be attractive, especially on Sina Weibo.

Learn how to buy media on WeChat
How to define your advertising strategy for digital marketing in China ?
Deciding where, when and how you should invest your advertising budget is not an easy task. This is especially true in China where the platforms are diverse, versatile with advertising systems not always easy to understand.

As a digital marketing agency in China, Next Ren Shanghai will be looking at those key aspects to help your decision:

Brand Maturity in China. If you are new to the market, your investment will be strongly different from a more mature brand. As a matter of fact, you should focus your advertising budget on one or two platforms to maximize your impact and build an audience in China.
Target audience in China. Who are you targeting ? The location and profile of your target audience will have a strong impact on the platforms you will select. Platform will have different targeting system and tools that will impact your advertising campaign. If you are targeting a very narrow audience, you will favor multiple platforms and collaboration with specialized KOL to make sure to reach out this specific target.
How to find KOL in China to promote your brand ?
Industry specificities in China. Your industry and business will of course be another determining factor. If you are in the travel/ tourism industry, you will need to consider some specific platforms like Fliggy or Qunar.
As you can see, they are a wide range of aspects to consider and discuss. Our digital marketing agency will help you make well informed decisions to grow your digital presence in China. 
Next Ren is a digital marketing agency in Shanghai.
Follow us on LinkedIn and WeChat to stay updated on WeChat trends.