The coronavirus has hit China at the worst time.  Detected in Wuhan before Chinese New Year celebrations, the virus has spoiled the celebrations. And the festive mood was quickly replaced by anxiety and sadness all across the country. For the last weeks, the Chinese society have been battling the virus with all its strengths. In the meantime, social media platforms discussions like on Sina Weibo or WeChat were all about the coronavirus situation. 
Faced with such a global crisis, brands had to rethink and turn around their communication very quickly to not sounds out of touched with their audience concerns.
What are the best practices for your communications and your social media during a crisis?
Listen and be reactive
Be reassuring
Help and support
Be responsible
Listen and be reactive
The coronavirus is a sad illustration of why brands should actively listen to the market and be reactive to adjust their communication plan very quickly. 
Posting festive promotional content, encouraging people to visit public places or try a new recipe with raw meat, will go against your audience mood and best interest. Being out of touch can be a source of public outrage than can damage your brand in China.
In an analysis of the last 10 years controversies and brand crisis in China, publishing content with an negative impact on society account for 11% of all controversies.

Not only brands, but also KOL (Key Opinion Leaders) can be negatively impacted by content that is out of touch with a situation, even if it was years before the crisis. This is what realized Wang Mengyun, a travel influencer who filmed herself eating a bat as part of her online show. Because of this video, she received backlash on social media platforms like Sina Weibo. And she had to apologies to her followers and admit she did not know wild animals like bats can be carriers of virus.
Be reassuring
Brands must show their customers you care about their well being. First, they need to be transparent with the issue they are facing and explain transparently the steps you are taking to fight the crisis.
A great illustration of this best practice is the communication of Starbucks during coronavirus crisis on WeChat.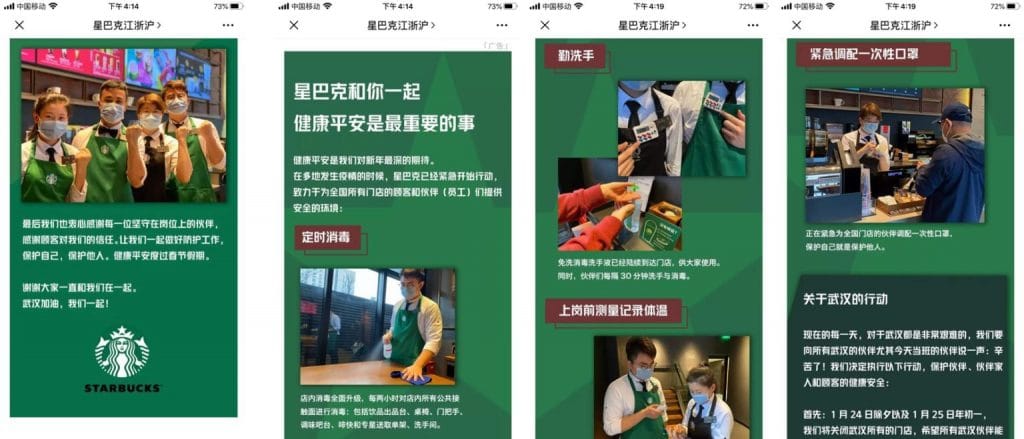 On their WeChat post, Starbucks detailed the measures to fight the virus. They include disinfection, take and record temperature of staff, deployment of masks and closures of shops in Wuhan.

Help and support
In time of crisis, helping and supporting the local authorities and stakeholders is always welcome. For the coronavirus crisis, local and international brands, as well as celebrities, have already donated millions of yuans and send masks to assist the relief efforts.

Outside of donations, they are other way to help and support your audience during challenging time. For example, in the case of the coronavirus, one of the challenge people are facing is having to stay home to avoid the virus spreading. And you can get really bored, staying inside for days…

Here is a best practice came from UnderArmour. During the coronavirus crisis, they created a workout challenge that can be done inside. A great way to stay occupied and healthy !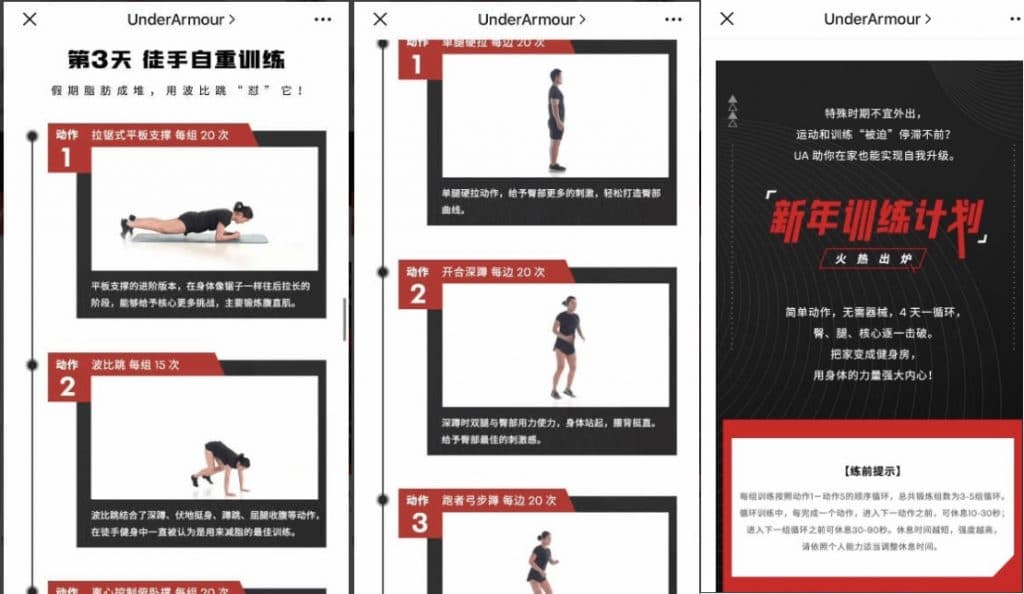 Be responsible
Being responsible is a must in time of crisis. Obviously, do not take advantage of the crisis to sell your product or lie about their benefits. Also, help debunk and fight fake news that are proliferating.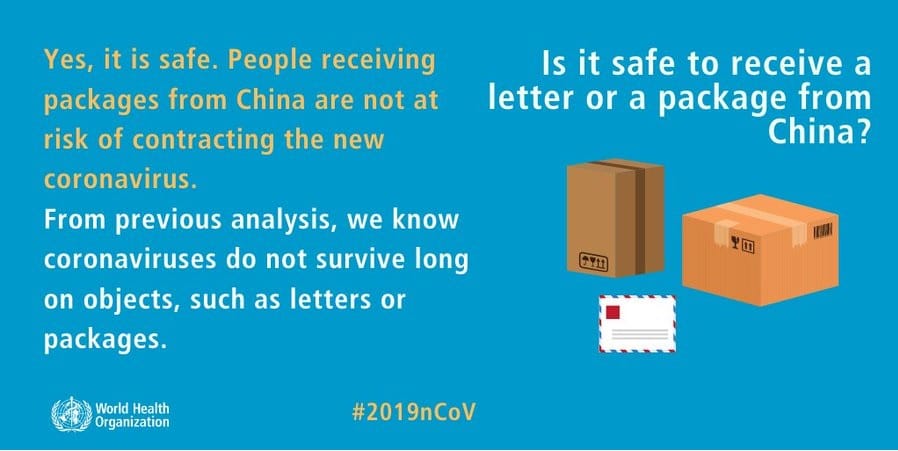 Here are examples of a post from the World Health Organization. They are reminding that you can not catch the coronavirus from a package or protect yourself with some oil. A great valuable content to be share by online retailers, logistic companies or cosmetics brands !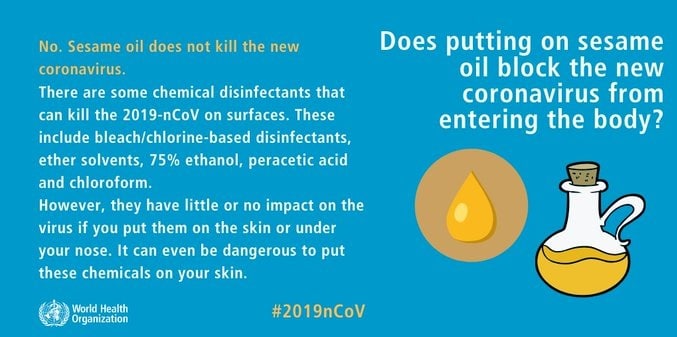 Last, take care of your staff ! They are the one closest to you and on which you can have most impact. In the case of the coronavirus, encouraging remote work is definitely a best practice and it should be pushed as much as possible in the coming weeks.