According to a report from Miaozhen Systems, AdMaster and GDSM, the key trends for digital marketing in China are:
Digital Marketing spending will grow by 14%.
Social Marketing will stay the main focus for advertisers.
53% of the advertisers will focus on self produced videos/ micro-films

Digital Marketing
First, the digital marketing budget growth will slow down in 2020.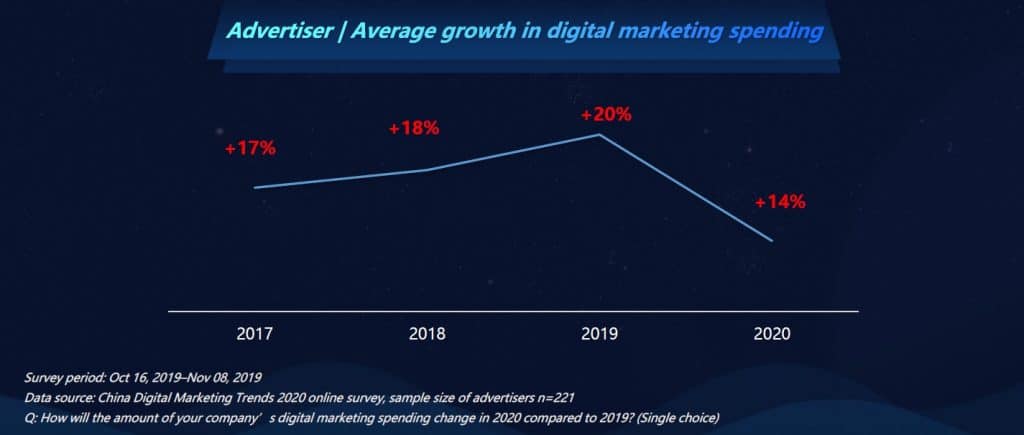 In fact, digital advertising budgets will grow 14% on average in 2020, slower compared to the past 3 years.

Second, most attention will focus on social marketing. As a matter of fact, 71% of the advertisers will increase their social marketing budget in 2020.
As a whole, social marketing budget will grow by 15% in 2020;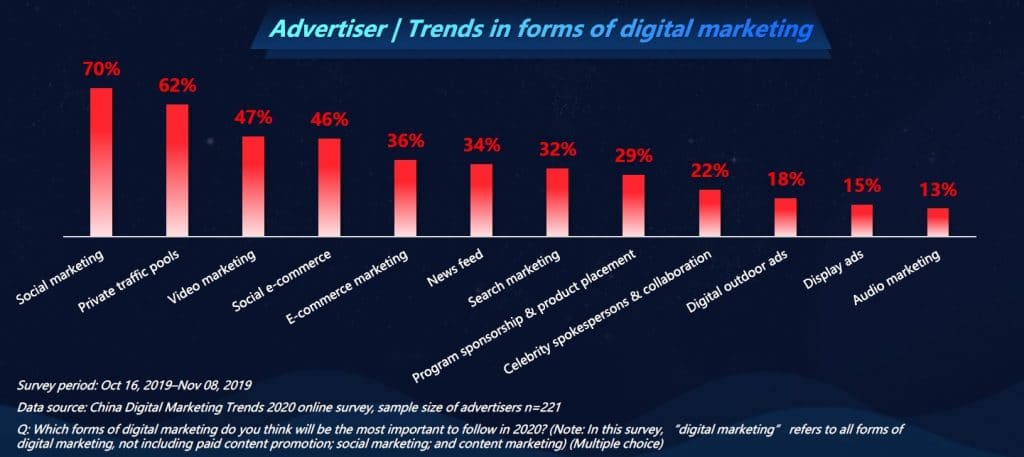 In the meantime, social marketing and private traffic pools will be the forms of digital marketing most worthy of attention. Video ads and social e-commerce come in second.

Third, mobile marketing budget continues to grow.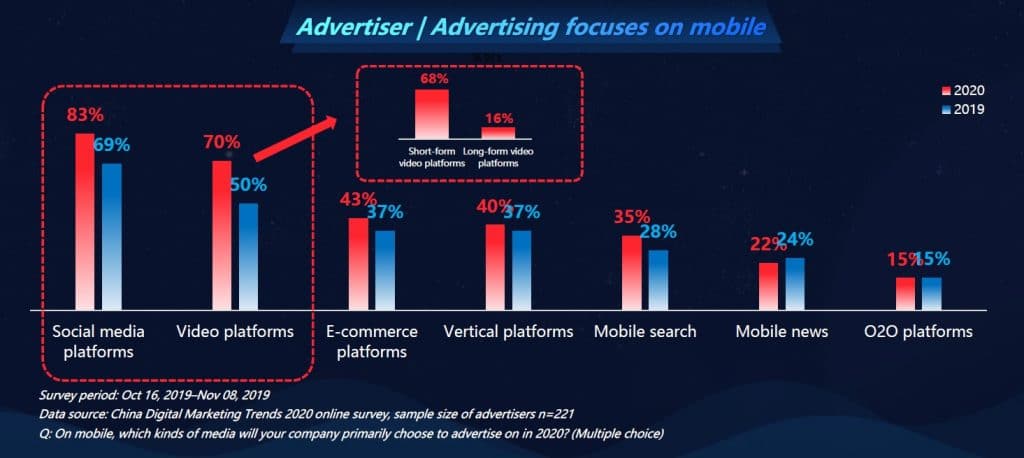 Along 2020, digital marketing budgets will move toward mobile. Also, social media platforms and short-form video platforms will be the main beneficiaries of this growth.
Social Media Marketing & Content
First, KOL marketing will stay a hot topic and focus for 2020.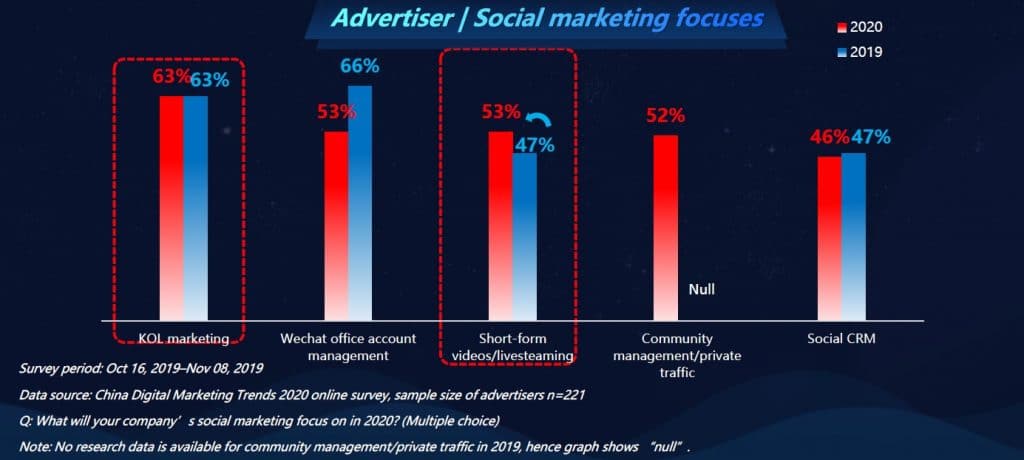 At the same time, short form videos and live streaming will become more and more popular.
In the meantime, we observe that sports events are a growing interest for advertisers.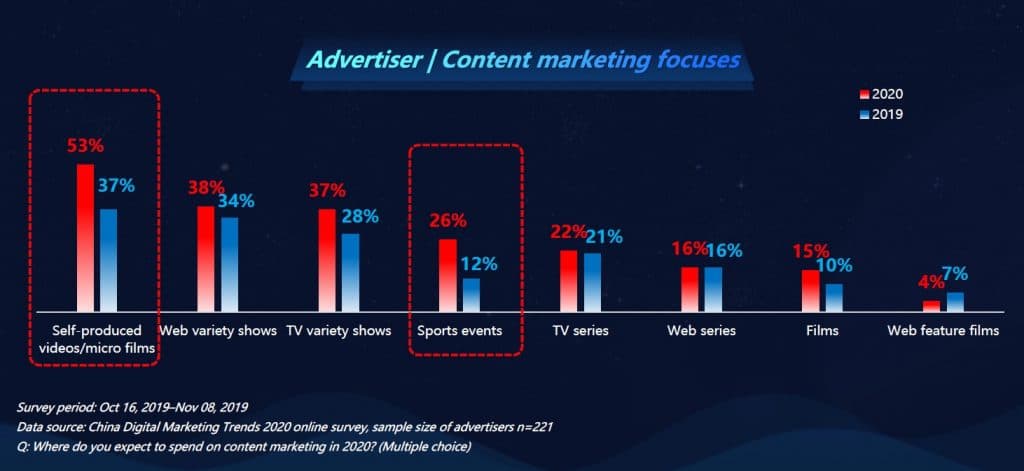 Also, 53% of the advertisers will focus on onself-produced videos/micro films for content marketing.
In the meantime, we observe that Marketing AI is the digital marketing technology garnering most advertiser interest.
If you want to discover more, read the full report of the digital marketing trends in China for 2020 below:
To discuss how your brand can improve its digital marketing in China in 2020, feel free to reach out. Next 人 (Next Ren Shanghai) team is looking forward to support you.