In October 2019, Next 人 team became Doucéa creative and digital marketing partner to launch the brand online in China.
The agency creative and digital marketing support
To support the launch of the brand in China, Next 人 defined and designed the brand online strategy as well as produced of following digital assets:

Also, Next 人 is supporting Doucéa to gain visibility online with media buying campaigns on WeChat and collaboration with influencers (Key Opinion Leaders - KOL)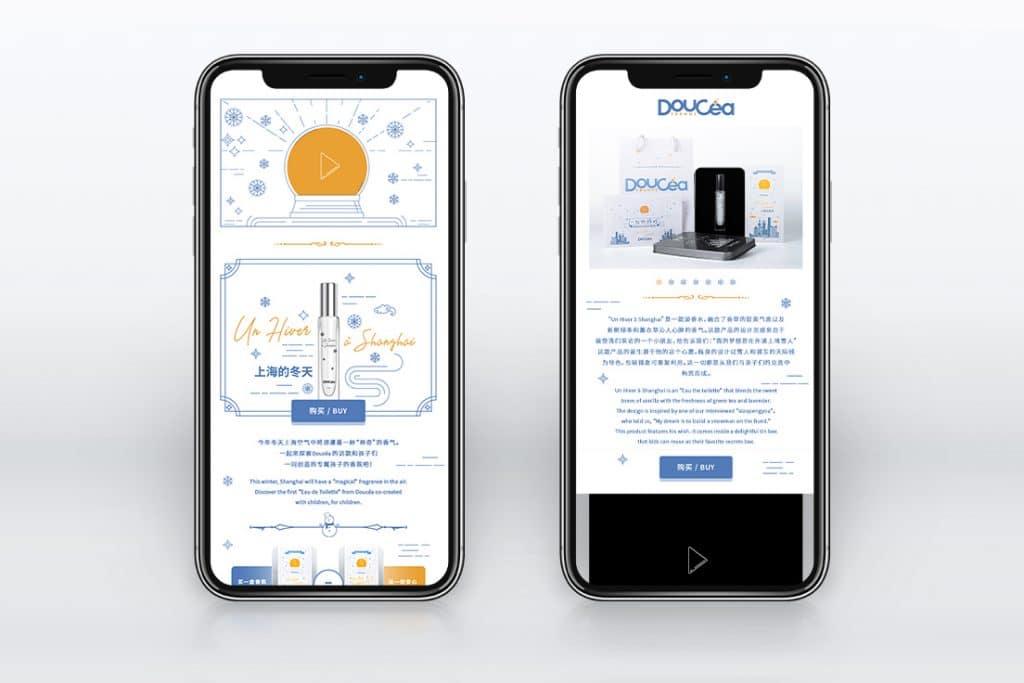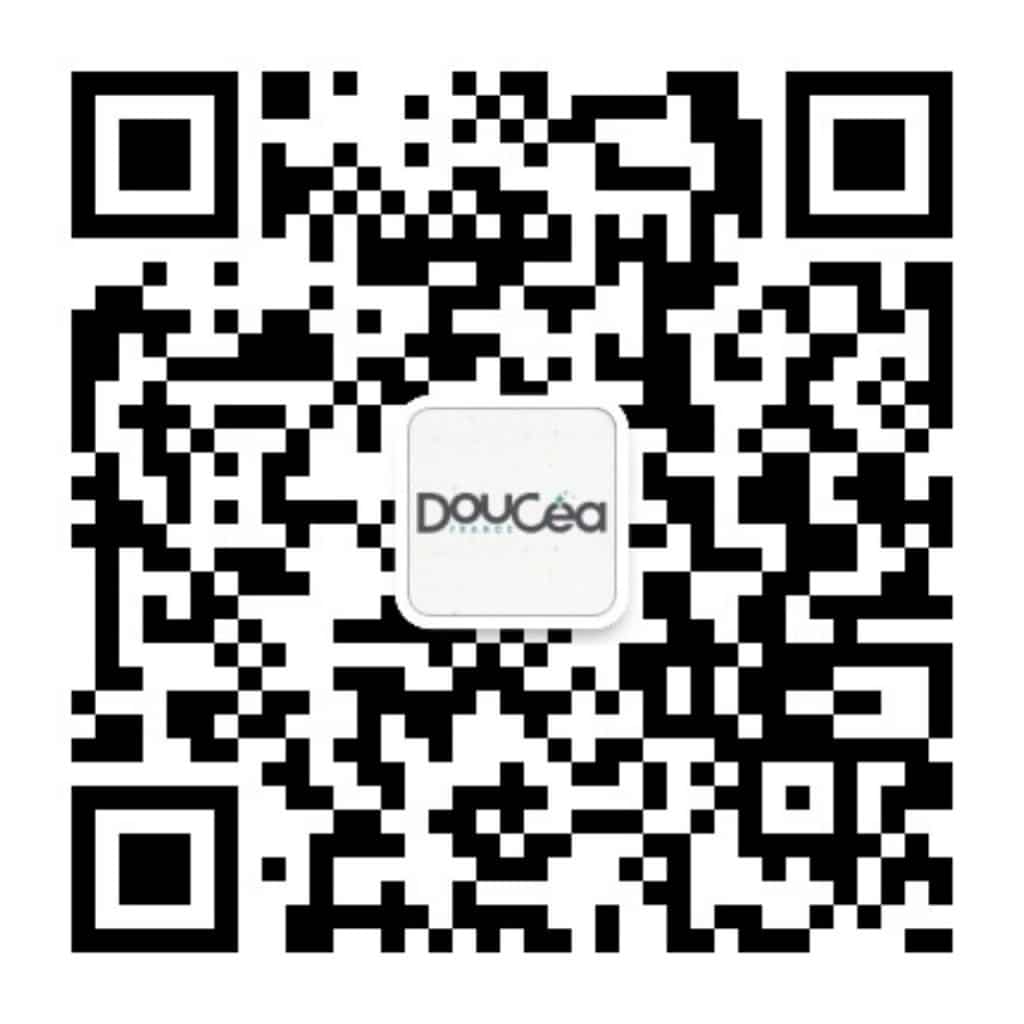 CLIENT TESTIMONIAL
Doucéa showed a strong appreciation of Next 人 support and will continue working with us on the brand expansion in 2020:

We are very pleased with Next人 support for the launch of Doucéa e-commerce and social media presence in China.

The agency digital and creative expertise combined with strong knowledge of the local platforms like WeChat made them a key partner for this project.

We are thankful for the team reactivity and commitment to quality to deliver beyond our expectations.

We look forward to strengthening our collaboration in 2020!


Doucéa Founder - Natacha Tarascon
Doucéa, skincare imagined with kids, for kids
Doucea co-creates skincare products with children and for children while giving back to society through charitable actions.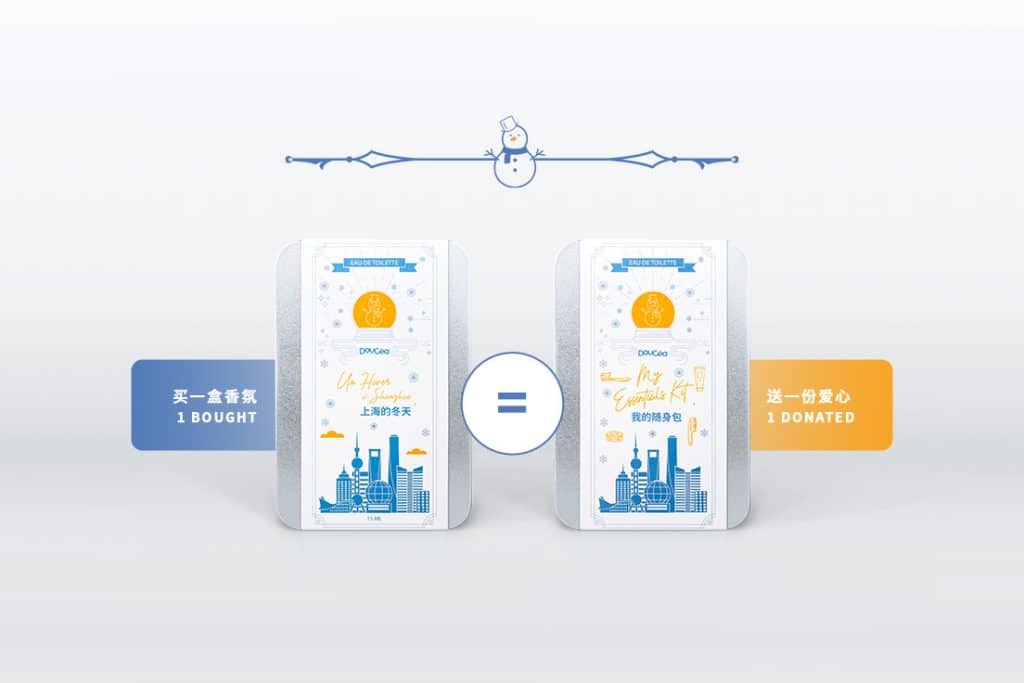 Founded by Natacha Tarascon in 2019, Doucea is a youth skincare startup catering to the needs of children and teenagers between four and seventeen. Its whole model is based on sustainability and a different understanding of the R&D process, involving kids in every step, and establishing a genuine co-creation effort. Doucea also gives back to society by funding charitable actions and educating the youth about skincare and hygiene.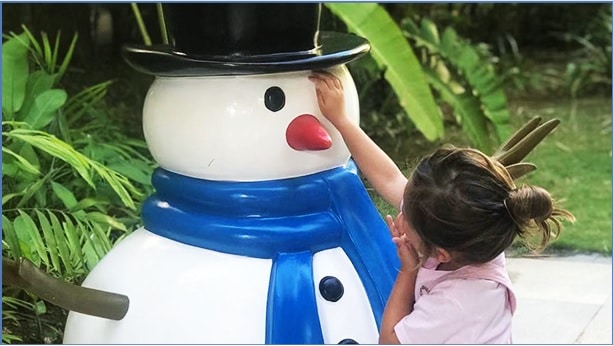 Doucea's first product hit the shelves before Christmas 2019. Un Hiver à Shanghai is an Eau the toilette that blends the sweet tones of vanilla with the freshness of green tea and lavender. The flask design features a snowman and the skyline of Pudong . It comes inside a delightful tin box that kids can reuse. Everything was conceived based on the exchange with the kids.
For each unit of the fragrance sold, Doucea will send one essential hygiene kit to an institution that takes care of kids in need.